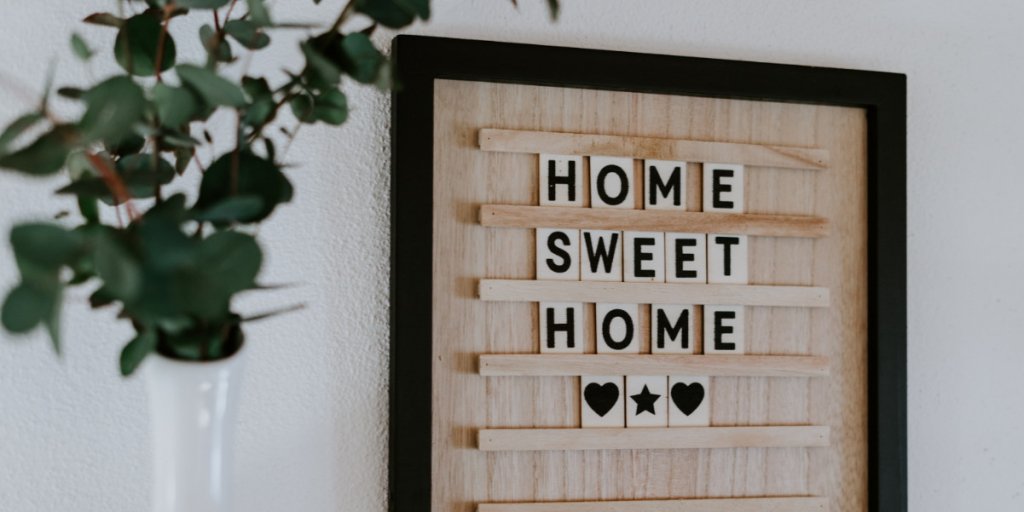 Who you gonna call?
Imagine: it's winter, and a cold front rolls in unexpectedly. It's not just chilly—it's freezing. You come in from a long day, ready to thaw out. So you hit the button on your thermostat and… nothing. Now you and your popsicle feet have to go dig out an old space heater from the basement.
Who do you call? Unless there's an ectoplasm deposit in your furnace, the Ghostbusters won't be able to help. Instead, you pick up your phone and dial your local HVAC technician.
What does an HVAC technician do?
HVAC technicians take care of heating, ventilation, and air conditioning systems. They may work in residential, commercial, or public buildings. These are a few of the services an HVAC expert may offer:
Installation: HVAC techs evaluate needs to determine the best unit, then they test the pipes and wiring and install the equipment.
Maintenance: For optimum efficiency, HVAC units need at least two maintenance checkups a year. HVAC techs usually perform this maintenance in the spring and fall.
Repair: Whether the problem is a busted pipe, a broken unit, or a mysterious noise, HVAC experts go out in rain and shine to keep their customers comfortable.
When do you need to call an HVAC expert?
The most obvious answer is when something is broken. Repair jobs are common for HVAC techs. But they can also help you when you're building a new home, ready to replace your HVAC unit, or planning a regular maintenance schedule.
When you need to call an HVAC technician, you'll likely find multiple options ranging from large national chains to small local businesses. As you look for the service that's right for you, consider these benefits of choosing a local HVAC technician.
Bountiful HVAC is as local as they come. We've been serving Utah since 1986, and our company is dedicated to providing the best service possible to our customers.
Here's 9 benefits of choosing a local HVAC expert:
We know the ins and outs of your area.

Whether you're new to the neighborhood or a longtime resident, having a local expert can help you get the best service.
A local business owner can help you prepare for local weather patterns, find the best deals, and connect you with local tradespeople to meet other needs.

We have specific expertise.

Local HVAC technicians are able to focus on becoming specialists in their field. But you don't just have to take their word for it—one way to verify a company's skills is to see if they're certified. Bountiful HVAC is proudly certified by NATE, Rocky Mountain Gas Association, and the EPA.

You can quickly learn about our reputation.

When a company has served in one area for a long period of time, you're only a few questions away from a clear picture of their reputation. You can ask family and friends, check the company's site for reviews, and poke around on local pages or apps like Yelp. With hundreds of positive reviews, Bountiful HVAC has a solid reputation as a reliable provider in Utah.

Scheduling an appointment is easier.

Your calendar is full. With meetings, doctors' appointments, and soccer games, there's not much room to squeeze anything else in. Since they're operating a small business in your area, local HVAC techs are able to work with you to find a time that fits your schedule.

We offer competitive pricing.

When you work with small businesses, you aren't paying for the overhead cost of a huge facility or a fleet of trucks. We run a tight operation so that we can give you quality, personalized service at competitive rates. If you're working on a budget, Bountiful HVAC also offers financing options to help you get the equipment you need.

Quality is built into every step of the process.

A local HVAC tech builds their company from the ground up, and they know that consistent quality is a top priority. These are a few of the ways Bountiful HVAC makes sure you get the best quality every time:

Accurate bids and timelines. We've been doing this for over 30 years, so we give accurate price and time projections. Many of our jobs are completed in just one day.
Amazing employees. All of our employees undergo background and drug testing. We make sure everyone we send to your home helps you feel comfortable and confident.
Extensive background knowledge. We rarely encounter something we haven't seen before (and if we do, we do the research to figure it out). We help you find the right equipment and services for your needs and budget.

We give second opinions.

When you're making a big decision, a second opinion can put your mind at ease. Working with HVAC units is no exception. If you've had a bid from another company, we gladly offer a free second opinion.
Once you call Bountiful HVAC, we come to your home and audit the other company's bid. We'll help you confirm the fairness of their pricing, answer questions, and make sure there aren't any problems going unnoticed. While we can give you a competitive price on request, this is a no-pressure service to help you rest easy.

Your business really matters to us.

Every customer is vital to a small business, so you know you're not simply a face in the crowd. A local HVAC expert builds a relationship with you so they can serve you better.

You're supporting the local economy.

Investing in your HVAC unit through a local enterprise makes a difference. You benefit from the great service, the company benefits from your support, and the local economy grows as a result. The resources you put into a local company go back into helping your community grow.
A Comfortable Home for an Affordable Price
At the end of the day, you want to come home to a comfortable environment. Ideally, you want to do that without draining your bank account. When you work with a local HVAC expert, you know you're getting the best service at a competitive price.
And you don't have to wait until something breaks! Whether it's the middle of the summer or spring is just springing, your HVAC unit will thank you for the extra attention.
We at Bountiful HVAC work with residential customers all over Northern Utah. Whether you're in the South Davis County area, Salt Lake City, Ogden, or even Park City– we have a certified technician ready to come to your home on a moment's notice.
To schedule an appointment or consultation with Bountiful HVAC, call us at 801-755-2335, email us at info@bountifulhvac.com, or fill out our contact form to get more information.