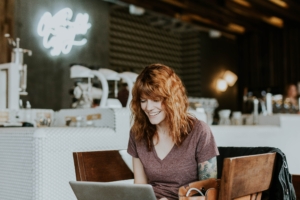 When you need HVAC service, it's easy to get overwhelmed by all the options out there. A quick internet search gives you dozens of companies to choose from. 
Finding the right HVAC company is important — it can mean the difference between a great experience and a homeowner's nightmare. 
One key factor to consider when choosing an HVAC technician is size. There are some massive HVAC companies out there. But there are also plenty of solid, small-scale options available too. In this post, learn six powerful benefits of working with a smaller local HVAC company.
The Issue With Big HVAC
Like most industries, there's a huge spectrum when it comes to HVAC companies. This ranges from tiny businesses with just a few customers to huge corporations with dozens of crews going out.
Big HVAC companies often have fancy trucks, shiny billboards, and catchy radio ads. And you may already recognize their brands' names because of it. 
However, there are also some downsides when working with a large-scale HVAC company. These include:
Higher prices.

Since you're also paying for all that marketing and overhead, you get charged more for the same service.

Wait times.

Having a large customer base means these crews are often busy and have longer wait times for appointments. 

More back-and-forth.

You might work with one person to schedule an appointment, another for the inspection and bid, and someone else for the install. Having all these touch points can make the process overly complex. 
On the other hand, working with a small, local HVAC company has some unique benefits. Keep reading to discover how it can work in your favor!
1. You Get the Small Business Touch
Think about the difference between going to a Starbucks and grabbing a pastry from your favorite mom-and-pop bakery. The second is more likely to have a personal feel and remember you as a regular customer. 
In the same way, choosing a local HVAC company can also give you a more personal, hands-on experience. In our case, we're known for being honest, reliable, and easy to work with. To get a peek at what our customers say, check out our Google reviews.
2. Small Businesses Have More Flexibility to Work With You
If you're working with a big HVAC business, you may have to go through several people and a mess of red tape to get clear answers. 
When you work with a small HVAC provider, you're only a step or two away from the decision maker. In our case, our owner Bret works directly with customers to help them get exactly what they need. 
So if you have a special circumstance, you can easily talk with us to figure out how we can best accommodate you. For example, if you need financing options or have a tight schedule, we can help find a good solution for you. 
3. A Local HVAC Professional Knows Your Area
Just like every home is different, every area is unique too. A local HVAC professional knows the area you live in. 
So they may have more insights into important factors like:
The temperature and climate

Allergens or other environmental concerns

Trends in housing or pricing

Data on what equipment has worked best for local homes
That way, you can know you're getting the full picture — and the best HVAC service for your home.
4. Working With a Small, Local HVAC Company Supports Your Economy
In an age of globalization and big business, it's easy for the "little guys" to get lost in the shuffle. But shopping small is a vital way to support your local economy and encourage small businesses. 
Local HVAC technicians are no exception. Supporting them helps their businesses grow. And since they live where you live, the resources you invest into your HVAC system go back into your local economy to benefit the whole community. 
5. You Get a Better Price with Less Overhead
When you work with a smaller-scale HVAC company, you're not paying for a fleet of brand-new vans or a spot on the 5pm news. Instead, your dollars go directly into giving you premium HVAC service. 
This often means that you get a better price with less overhead. And local HVAC pros often cultivate good relationships with equipment manufacturers, so they may be able to help you get excellent equipment at a lower cost to you.
6. You Have Quicker Access to Help
Have you ever tried to get on the schedule for a service you needed, only to find you had to wait months just to get a consultation? It can be a frustrating experience. 
Local HVAC professionals are invested in each customer and often have more flexibility in scheduling. That means you can reach out with questions or concerns and talk with a real person. And if you have a problem come up, you're more likely to get assistance quickly.
Your Local HVAC Professionals
At Bountiful HVAC, we're all about giving you top-notch HVAC service at a fair price. We keep things clear and simple so you can always know what to expect. 
A few things you can always count on are:
Honest advice

Low, transparent pricing

High-quality equipment 

Direct access to decision-makers

Considerate, experienced technicians
And since we've been doing this for over 30 years, we've seen just about everything. So whatever your HVAC needs are, we're here to help. 
Get the HVAC Service You Deserve
Don't settle for the headaches and high cost of working with a big HVAC operation. You deserve a stress-free experience that's fitted to your needs. 
Whether you're looking for a system replacement, repairs, or ongoing maintenance, we have you covered. 
Reach out to ask questions and get a free, no-pressure quote by visiting our Contact Page.